The U.S. Environmental Protection Agency (EPA) has transmitted its Renewable Fuel Standard (RFS) rules to the White House Office of Management and Budget (OMB) for review as one of the final steps before publishing the final 2014, 2015 and 2016 final RFS rules for renewable volume obligations (RVOs). While the details are not public, the Biotechnology Industry Organization (BIO) is calling on the EPA to correct its course and stop undermining the goals and requirements of the statute. The uncertainty, the organization said, is undercutting much needed investments in advanced and cellulosic biofuels as well as raising greenhouse gas emissions in the transportation fuel sector.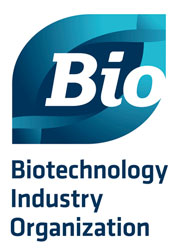 Many cellulosic and advanced biofuel companies are members of the organization including several companies who have brought commercial-scale cellulosic ethanol biorefineries online in the past year including Abengoa Bioenergies in Hugoton, Kansas; DuPont in Nevada, Iowa; and POET-DSM in Emmetsburg, Iowa. In addition, several leading advanced biofuels companies focused on waste feedstocks have also seen commercial scale success including INEOS Bio in Vero Beach, Florida; Enerkem in Alberta, Canada; GranBio in Alagoas, Brazil; and ZeaChem in Boardman, Oregon. All of these companies, along with those companies still in development stages, have a significant vested interest in achieving increased mandated volumes for second generation biofuels.
According to BIO, its members are improving conventional biofuel processes, commercializing advanced and cellulosic biofuel production technologies and speeding the development of new bioenergy dedicated crops.
Brent Erickson, executive vice president of BIO's Industrial & Environmental Section, said after hearing the news that the final rules were sent to OMB for review, "The RFS has been a critical piece of our nation's energy and climate policy. It has driven the investment of billions of dollars in the development and commercial deployment of ultra-low-carbon biofuels. It has spurred innovation beyond biofuels to the development of greener technologies and manufacturing processes while curbing our dependence on foreign oil."
"Unfortunately, Erickson continued, "as we explained in our official comments on the proposed rule, EPA's new interpretation of its statutory authority to waive the requirements of the RFS statute has already chilled investment for advanced biofuels and has increased U.S. greenhouse gas emissions. If EPA issues a final rule that adopts the approach set forth in the proposed rule, the result will be continued market uncertainty and market constraints that will further undermine sustained investment in advanced biofuels."
The deadline for the release of the final RFS rules in November 30, 2015. Should the RVO's not be returned to at minimum, mandated levels, the biofuels industry has voiced intent to sue the EPA.