Green Plains Inc. has acquired Vireol Bio Energy an ethanol facility owned by Future Fuels located in Hopewell, Virginia. The dry mill ethanol plant will increase the company's annual production capacity by nearly 60 million gallons to nearly 1.1 billion gallon per year. The ethanol plant ceased production in September of this year due to low gas prices and at the same time began courting investors to purchase the plant.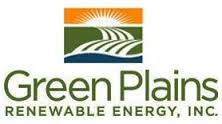 "We are confident in our ability to significantly improve the plant's production economics by applying our operational and commercial expertise," said Todd Becker, president and chief executive officer. "We plan to make several capital investments before restarting the plant to increase its operational efficiency and production volume. In addition, we anticipate using the site to transload distillers grains that are produced locally and at our other plants located on the Norfolk Southern rail line into containers destined for export markets to further enhance the property's profitability."
Production is expected to resume by the end of the year and corn oil processing is expected to be operational during the second quarter of 2016. When the plant is fully operational, Green Plains expects to offer the Hopewell plant's transportation and storage assets to its master limited partnership, Green Plains Partners LP.