A new poll has found that nearly 80 percent of New Jerseyans believe the state should invest in developing more renewable energy sources such as wind and solar. Majority support was found across all political parties and all demographic groups. However, the poll reported that 62 percent of New Jerseyans think the pace at which the state is developing and adopting renewable alternatives is too slow. The poll was conducted by Fairleigh Dickinson University's (FDU) PublicMind for the New Jersey Conservation Foundation.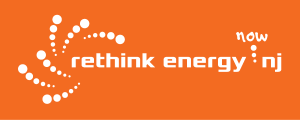 In tandem with the poll results, a new campaign has been launched called "Rethink Energy NJ". The goal of the initiative is to inform citizens about the need for a swift transition to clean energy and a move away from fossil fuel reliance. Campaign supporters include the New Jersey Conservation Foundation, Stony Brook-Millstone Watershed Association and Pinelands Preservation Alliance.
"Investing in renewable energy is a win-win for both our environment and economy," said Tom Gilbert, campaign director for New Jersey Conservation Foundation and Rethink Energy NJ. "Developing clean energy sources like solar and wind will reduce emissions that contribute to climate change and threaten our health, while creating jobs. This is a better path forward for New Jersey than the multitude of fossil fuel pipelines proposed that threaten preserved lands, our air and water, and our communities."
The poll indicates that 77 percent of respondents are very or somewhat concerned with climate change in New Jersey. Eighty percent favor setting a goal of having 30 percent of the state's energy coming from renewable sources such as wind and solar by 2020. That is higher than the State's current 22 percent target. Similarly, 78 percent favor a bill requiring a target of 80 percent by 2050.
The poll also explored public opinion on proposed fossil fuel projects affecting New Jersey. One finding: New Jerseyans favor renewable energy investment over natural gas pipeline investment by a nearly two to one margin. In addition, most respondents are very or somewhat concerned with the impact of pipelines in the state.
Former Gov. Tom Kean said of the findings, "I am pleased to see the launch of this important new campaign, Rethink Energy NJ, to help educate the public and decision makers regarding the need for much greater scrutiny of new pipelines or fossil fuel infrastructure, and the urgent need to move forward with clean, renewable sources of energy and energy efficiency."