According to the International Energy Agency (EIA), renewable energy will represent the largest single source of electricity growth over the next five years. Pointing to the need to economically mitigate climate change and enhance energy security, the report calls on governments to reduce policy uncertainties that are creating barriers to development.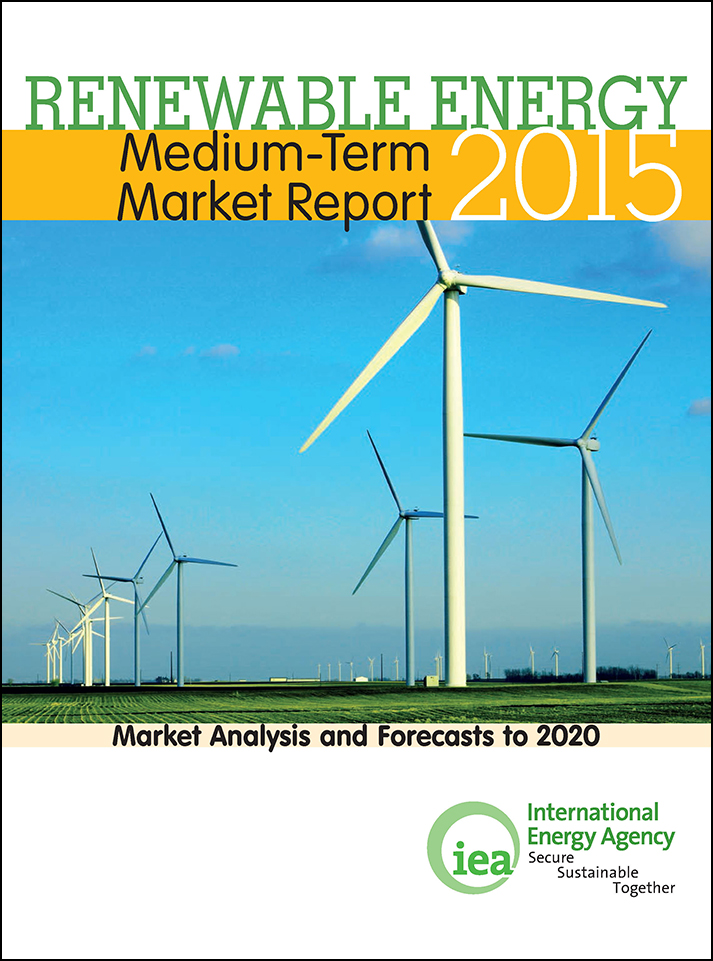 "Renewables are poised to seize the crucial top spot in global power supply growth, but this is hardly time for complacency," said IEA Executive Director Fatih Birol as he released the IEA's Medium-Term Renewable Energy Market Report 2015 (MTRMR) at the G20 Energy Ministers Meeting held in Turkey. "Governments must remove the question marks over renewables if these technologies are to achieve their full potential, and put our energy system on a more secure, sustainable path."
The Renewable Energy Mid-Term Market Report 2015 finds that renewable electricity emissions will exceed 700 GW and will account for nearly two-thirds of global power capacity additions. Non-hydro sources such as wind and solar will represent nearly half of the total global power capacity increase finds the report. Similarly, the Natural Resources Defense Council in a recent study also found wind and solar to be leading the way in renewable energy growth.
The share of renewable energy in global power generation will rise from 22 percent in 2013 to more than 26 percent in 2020. Also by 2020, the amount of global electricity generation coming from renewable energy will be higher than today's combined electricity demand of China, India and Brazil.
The report says the geography of deployment will increasingly shift to emerging economies and developing countries, which will make up two-thirds of the renewable electricity expansion to 2020. China alone will account for nearly 40 percent of total renewable power capacity growth and requires almost one-third of new investment to 2020.
"Affordable renewables are set to dominate the emerging power systems of the world," Dr. Birol said. "With excellent hydro, solar and wind resources, improving cost-effectiveness and policy momentum, renewables can play a critical role in supporting economic growth and energy access in sub-Saharan Africa, meeting almost two-thirds of the region's new demand needs over the next five years."
However, the accelerated case requires more coherent and committed policy action. "To be sure, system and grid integration will be crucial for enabling high levels of wind and solar PV," adds Dr. Birol. "The IEA remains at the forefront of addressing these issues, including possible impacts on electricity security. But while variability of renewables is a challenge that energy systems can learn to adapt to, variability of policies poses a far greater risk."