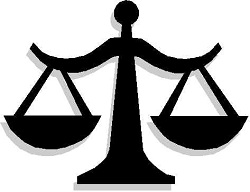 Federal prosecutors are going after two men they accuse of running a scam to get money for a biodiesel operation by using religious persuasion. This article from The Oregonian says Jack Holden and Lloyd A. Sharp posed as devout Christians to get a Portland area Christian men's group to invest more than $1 million in a biodiesel operation with no intent of ever producing the green fuel.
"Holden claimed, among other things, that he had 5 million acres of land in Ghana that was under contract with local tribes to grow jatropha trees," according to the government brief. "Holden falsely told the investors that he would use their investment funds to buy a prefabricated refinery that would be shipped to and set up in Ghana, and that the plant would start producing biodiesel immediately."'
Holden and Sharp managed to take in $1.3 million with no intention of producing or selling biodiesel, Assistant U.S. Attorney Donna B. Maddux told the jury. Holden and Sharp rounded up new investors, and new investments by old investors, in Oregon and elsewhere.
Sharp is already serving five years in the federal prison in Seagoville, Texas, for conspiracy and fraud charges and has agreed to pay more than $6 million in restitution to investors.
Holden's public defender says he never intended to bilk investors.
The trial is expected to run for the next month.