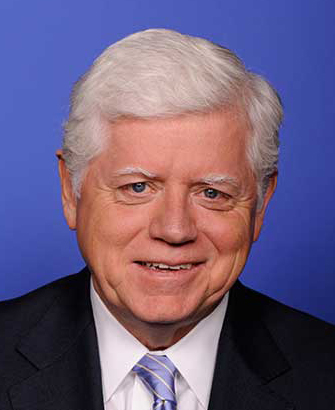 There are a few in Washington, D.C. who have not forgotten about fuel cell technology. The Fuel Cell Tax Extenders Act of 2015 has been introduced by Representative John Larson (D-CT) with co-sponsors Representatives Paul Tonko (D-NY) and Chris Gibson (R-NY). If passed, the bi-partisan bill would extend federal incentives for residential, commercial and vehicular fuel cell use as well as extend and expand credits for hydrogen infrastructure. In response, companies like Plug Power have come out in support of the bill and stressed that the passage will provide certainty for fuel cell manufactures and investors.
"Fuel cell technology continues to grow and improve, supporting thousands of jobs and supplying clean energy to more and more Americans," said Larson in a press statement. "Extending incentives for businesses, homeowners, or those purchasing new cars will make it easier to develop and use fuel cell and hydrogen technology—and provide the certainty that such investments remain affordable and accessible for all. These incentives are already in place. As the technology continues to improve, it just makes sense to ensure more Americans have access to this clean, affordable energy."
The current tax i

ncentives for fuel cell vehicles and hydrogen infrastructure are set to expire at the end of this year, while the fuel cell investment tax credit for material handling and stationary fuel cells will end on December 31, 2016. This legislation will extend all of the credits through the year 2021. And, said Plug Power, The Fuel Cell Extenders Act of 2015 helps to level the playing field, enabling customers of all sizes to invest in new business-improving technology like hydrogen fuel cells.
"The existing tax credits have been very successful in sparking great interest and demand for hydrogen and fuel cell solutions, thus passing this bill now will help keep that momentum strong," said Andy Marsh, CEO at Plug Power. "I commend Representatives Larson, Tonko and Gibson for their steadfast support for hydrogen fuel cell technology adoption and for Plug Power's continued growth."
Congressman Tonko, one of the bill's co-sponsors said of the proposed bill, "Fuel cell technology has gained widespread traction because of the efficiency and productivity gains that are realized. This is something everyone can get on board with," said Congressman Tonko. "This legislation extends a critical and robust tax credit that will provide the incentive for large-scale conversions to this clean technology at manufacturing and distribution centers across the country, which will ultimately lead to new jobs. I thank Congressman Larson for his commitment to encouraging innovation and making energy efficiency our fuel of choice."