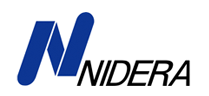 A Dutch company specializing in commodity services and solutions for the global agricultural markets has earned an important sustainability certification for its biodiesel made from waste cooking oil. Nidera received the Roundtable on Sustainable Biomaterials (RSB) certification for the production of the green fuel.
"We were very pleased to work with RSB to certify UCO biodiesel produced at the Biodiesel Aragon facility [in Huesca, Spain]," said Bert Ooms, Nidera's Group Communication Manager. "We are very happy to have a new option available for the certification of sustainable biofuels and waste materials."
Rolf Hogan, Executive Director of RSB said, "Nidera and Biodiesel Aragon have chosen RSB to demonstrate the sustainability of their biodiesel production from used cooking oil. This shows a high level of commitment to sustainability in their operations".
RSB is recognized by NGOs as the "most comprehensive and ambitious" biomaterials sustainability certification program in the world. RSB provides a holistic approach towards sustainability assurance, covering social, environmental and operational aspects.