Green Mountain Power (GMP) and Yeloha, a peer-to-peer Solar Sharing Network, have launched a unique solar sharing program, the first by a utility. The platform enables customers to generate their own solar energy and share it with other residents online whose roofs are not suited for solar panels. Customers will be offered to host the panels free of charge in exchange for sharing some of their solar power. GMP says the program represents a beacon of change for nationwide energy.
"This is a unique opportunity to empower more people to be able to harness the power of the sun," said Mary Powell, president and CEO GMP, a B-Corp utility. "We see a tremendous opportunity in leveraging more rooftops around Vermont for the benefit of all those who may currently be renters, or own homes that are not well suited for solar. As Vermont's energy company of the future, we are transforming the old grid system into one where power is generated and consumed closer to the home or community where it is needed. This partnership with Yeloha will help accelerate this revolution in distributed power."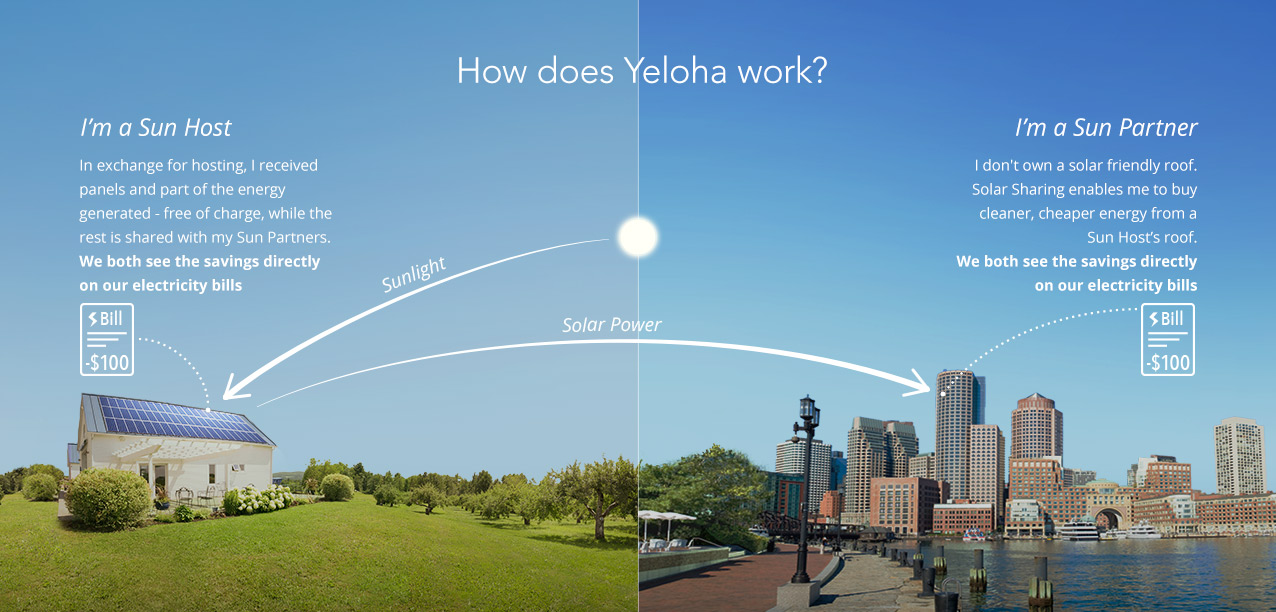 Yeloha is an online platform with a mission to make solar accessible to everyone, including those who don't own a roof suitable for solar, such as renters and apartment dwellers, or those who can't afford the panels by going solar on someone else's roof. The platform is sometimes referred to as the "Airbnb of Solar".
"We are pleased to join forces with Green Mountain Power, a forward-thinking energy provider, as our first utility partner," said Amit Rosner, Co-Founder and CEO, Yeloha. "Working together, we have the unique opportunity to democratize access to clean energy; literally bringing power to the people, by the people."
The initiative will start as a pilot in Rutland and Barre Vermont.