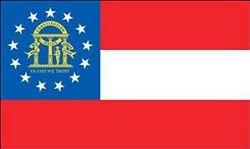 An Alabama company is building two wood-burning electricity plants in Georgia. This article from the Athens (GA) Banner-Herald says state environmental officials have approved one of the two applications for the GreenFuels Holding Company's plants expected to produce a total of nearly 140 megawatts of electricity.
The company filed its application for a 58 megawatt plant near Colbert about two weeks ago. State officials won't begin to evaluate it for another couple of weeks, until a 30-day window has passed when the public can make formal comments, said Eric Cornwell, the Air Quality Branch's program manager for stationary source permitting.
GreenFuels has a policy to not comment publicly to media, said GreenFuels vice president Steven Ingle.
But much of what the company has planned is outlined in documents on file with the state detailing their predicted emissions of pollutants, including sulfur dioxide, carbon monoxide and hydrochloric acid.