Renewable Energy Group's (REG) hydrocarbon diesel (RHD) refinery, located in Geismar, Louisiana, has had its second fire this year.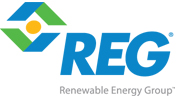 According to REG, on Friday, September 4th, at approximately 12 a.m. central, a fire occurred at their Geismar biorefinery. In a statement, REG said emergency crews quickly responded to contain the fire and it was declared completely extinguished at 4:20 a.m. All employees on site were accounted for. Four people-one REG employee and three contractors-were injured and are being treated at Baton Rouge General Hospital. "Our thoughts and prayers are with them and their families," the REG statement said.
Back in April, the same biorefinery has a fire injuring two people. The refinery was brought online in November 2014.