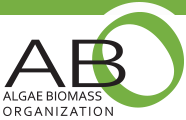 Scientists and industry innovators will be talking about the commercial potential of algae at the upcoming 9th Annual Algae Biomass Summit, taking place in Washington, DC. This news release from the Algae Biomass Organization says the summit happens Sept. 30th-Oct. 2nd and features nearly 30 oral presentations on the business strategies, technologies and sustainable production methods that are bringing to market algae-based products, such as fuels.
"The leaders of the algae industry and research community are gathering in Washington, DC for the very first time at this year's Algae Biomass Summit to highlight the unprecedented progress we have seen in algae's potential to impact a number of multi-billion dollar markets," said Al Darzins, Program Chair for the Algae Biomass Summit. "Companies from around the nation, and the world, are unveiling new production and process technologies, new facilities, new purchase agreements and other milestones. The commercial potential of these projects in terms of revenues, jobs and production yields will be hot topics at this year's summit."
The summit will have four tracks and more than 100 live presentations.
More information is available here.