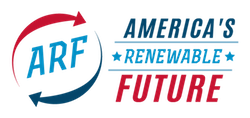 In celebration of the 10th anniversary of the Renewable Fuel Standard (RFS), America's Renewable Future (ARF) has published a list of which legislators support the RFS in Iowa. Iowa is the top producing biodiesel and ethanol state and is also a leading cellulosic ethanol producing state. The bipartisan list includes city, county and state government officials who publicly support the policy.
The organization released the following statement today:
"The RFS is a commonsense, bipartisan issue that infuses competition into the motor fuel market, lowers consumers' price at the pump, and strengthens rural communities. The 10-year old policy bolsters the national and state economy supporting over 852,000 American jobs and 73,000 jobs across the state of Iowa. 
These elected leaders know firsthand the benefits of the RFS, ethanol and biofuels, and they join supporters from every corner of the state coming together to ensure that the RFS is protected."
Click here to read the full list.