Arcadia Power's new wind energy renewable energy project is now certified by Green-e Energy, a certification by the Center for Resource Solutions (CRS) that validates renewable energy sold on the retail market, is in fact renewable energy.
Based in Washington, D.C., Arcadia Power offers its wind energy customers renewable energy certificates (RECs) sourced from wind energy facilities located across the U.S. By offering RECs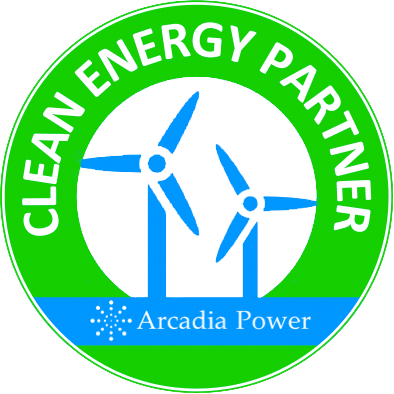 from wind facilities, Arcadia Power said its customers have the ability to reduce the environmental impact of their electricity use while helping provide wind facilities an additional income stream, stimulating growth in the U.S. renewable energy.
"By offering its residential and business customers access to renewable energy generated across the U.S., Arcadia Power is helping build the market for renewable energy while giving its customers the option to green their power with Green-e certified renewable energy," said CRS Communications Director Jeff Swenerton.
Ryan Nesbitt, co-founder and President of Arcadia Power added, "We're excited to be working with CRS and Green-e to ensure that our customers are getting 100% certified Wind Energy as part of our mission to change the way America consumes energy."
Green-e Energy is a leading renewable energy certification and verification program in North America. In 2013 nearly 717,000 total retail customers purchased 33.5 million megawatt-hours, enough to power over a quarter of U.S. households for a month.