A pair of college students has been named as the Nebraska Ethanol Board's ambassadors. This news release from the board says David Hansen and Maggie Louthan have been tapped for the posts in the program that engages them in the importance of Nebraska's ethanol industry.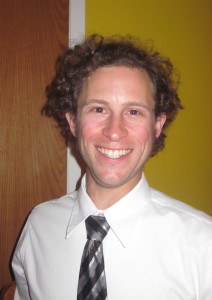 Hansen of Lincoln, Nebraska, is a junior chemical engineering student at the University of Nebraska-Lincoln. He is involved in Partners in Pollution Prevention analyzing industrial manufacturing facilities and recommending waste reduction solutions.
Louthan of Smithfield, Nebraska, is a sophomore agricultural education student at the University of Nebraska-Lincoln. She is a member of the Nebraska Agriculture Youth Council, Sigma Alpha, Block and Bridle and CASNR Coffee Club.
"We're excited to have two talented students with diverse experience on our team for the 2015-2016 academic year," said Megan Grimes, Nebraska Ethanol Board. "This is a great opportunity for participants to learn about the multi-faceted ethanol industry and share information among peers, community groups and classrooms."
Ambassadors learn about ethanol production, technology, research and marketing, and then have opportunities to work with the public, delivering presentations to middle and high school classrooms. The program lasts one academic year (August-May) with new recruits each year. For their time and efforts, ambassadors are earn a $1,000 scholarship to assist with their education.