The comment period has officially ended for the final 2014 and 2015 final Renewable Fuel Standard (RFS) rule as set by the Environmental Protection Agency (EPA). The National Biodiesel Board submitted comments but has a different take on how to keep the legislation moving forward and successful.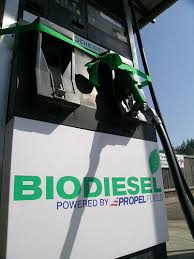 Biodiesel falls under the Biomass-based Diesel category of the RFS, which is a subset of the overall Advanced Biofuels category. The EPA proposal, which is slated to be finalized in November, would gradually raise biodiesel volumes by about 100 million gallons per year to a standard of 1.9 billion gallons in 2017. The overall Advanced Biofuel standard would rise to 3.4 billion gallons in 2016.
NBB wrote in their comments, "The growth and expansion of the U.S. biodiesel industry in recent years represents a tremendous success story under the RFS. Today, nearly 2 billion gallons of biodiesel and renewable diesel displace an equivalent amount of petroleum diesel. This has resulted in significant reductions in pollution and greenhouse gas (GHG) emissions, while creating thousands of jobs and millions of dollars in economic impact across the nation."
"The industry now has production plants in nearly every state in the country making fuel from an increasingly diverse mix of feedstocks, including recycled cooking oil, plant oils such as soybean oil, and animal fats," the comments state. "In short, the biomass‐based diesel program has exceeded expectations and is achieving the goals that Congress outlined in creating the RFS. As a result, it warrants additional volume growth to meet the objectives of Congress in expanding renewable fuel use in the diesel market and in promoting advanced biofuels under the program.
NBB's comments follow a letter from 36 U.S. senators last week calling for increased biodiesel volumes, and add to thousands of comments submitted by biodiesel supporters to the EPA in recent weeks. The comment period on the EPA's pending proposal closed at midnight Monday.
"The EPA's proposal is an improvement over its initial draft, but the agency can and should do much better," said Anne Steckel, NBB vice president of federal affairs. "We have presented credible, compelling reasons for increasing biodiesel use under the RFS, and we hope the EPA carefully reviews our comments and those of thousands of other biodiesel supporters who have weighed in."