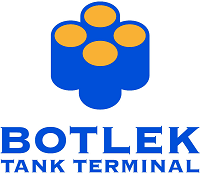 A Dutch tank terminal has handled half a million tons of oil by rail, thanks in part to biodiesel. This TankTerminal.com story say the Botlek Tank Terminal (BTT) in the Netherlands is part of the company's vision to provide all modes of transport and is a response to growing customer demand for rail transport.
The rack will initially be used to handle block trains with biodiesel but also palm and soybean oil have already been loaded from BTT's tanks. The facility can also be used for other vegetable oils like sunflower and rapeseed oil. In future the facility can also be expanded to handle other oil products such as aviation fuels, gasoline and diesel.
The train loading/unloading station has two rail tracks with a length of 340 metres. A block train of 24 wagons can be handled with expansion possibilities up to 30 wagons. With a capacity of 400 tonnes per hour, six wagons can simultaneously be loaded or discharged. BTT offers a 24 hours a day, seven days a week service to their customers and accordingly two block trains per day can be handled.
BTT has 34 storage tanks, with a total storage capacity of 200.000 cubic metre (cbm). Of this capacity 130.000 cbm is suitable for the storage of clean fuels and 70.000 for biodiesel and vegetable oils. The current occupancy of the storage capacity is high. BTT can expand the storage capacity to 750.000 cbm on the new reclaimed land that has been completed last year.