The geothermal industry is happy with the news that the Senate Finance Committee voted for a package of tax extenders proposed by Chairman Orin Hatch (R-UT) and Ranking Democrat Ron Wyden (D-OR). The package includes provisions extending the Production Tax Credit (PTC) for new geothermal power facilities that "start construction" by the end of 2016. Developers retain the option of converting the PTC to a 30 percent investment tax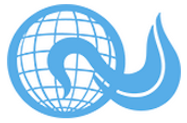 credit. The PTC expired at the end of 2014, although it was extended in December 2015 for a two-week period that was far too short to benefit geothermal projects according to Karl Gawell, executive director of the Geothermal Energy Association (GEA).
"This is important news for geothermal developers," said Gawell. "It will help spur the market for new geothermal power plants which has been suffering due to slack demand and uneven tax treatment," he said.
The Committee voted 23-3 in support of the package, with strong majorities of both Republican and Democratic Members supporting the bill. The tax extenders bill, entitled "An Original Bill to Extend Certain Expired Tax Provisions," now moves to the Senate floor.
"The strong bi-partisan support in Committee is a good sign for the future of the Senate Tax Extenders Bill," Gawell noted.