Following a webinar this morning, U.S. Department of Agriculture (USDA) Secretary Tom Vilsack announced they are accepting applications for funding under the Biorefinery, Renewable Chemical, and Biobased Product Manufacturing Assistance Program. It was formerly known as the Biorefinery Assistance Program. The webinar discussed changes to the program as well as opportunities available to produce more biobased products.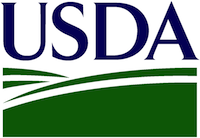 "This critical financing will enhance our efforts to build a robust, rural bioeconomy by helping to expand the availability of biobased products and to increase the number of commercial-scale biorefineries in the country," Vilsack said. "In addition to the available funding, I am proud to announce that USDA has significantly improved the biorefinery program to help create lasting job opportunities in rural America."
There will be two funding cycles. Applications for round one are due October 1, 2015. Applications for the second round are due April 1, 2016. For information on how to apply, see page 38432 of the July 6, 2015 Federal Register.
USDA has made significant improvements to the program. Biorefineries are now able to receive funding to produce more renewable chemicals and other biobased products in addition to advanced biofuels. In addition, biobased product manufacturing facilities are eligible to convert renewable chemicals and other biobased outputs into "end-user" products. Further, USDA has streamlined the application process.
USDA released a report on June 17, 2015 that shows America's biobased industry is generating substantial economic activity and creating American jobs. According to the report, the U.S. biobased industry contributed four million jobs and nearly $370 billion to the American economy in 2013 alone.