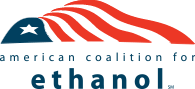 A senior National Renewable Energy Laboratory (NREL) analyst will discuss E15 infrastructure at the upcoming American Coalition for Ethanol's (ACE) Conference. This ACE news release says Kristi Moriarty, the principle author of a recent government report examining the compatibility of existing fuel station infrastructure for E15, will speak during the conference August 20 in Omaha, Nebraska.
"One reason the ethanol industry petitioned EPA to approve the use of E15 is because existing standards indicated the blend was compatible with most existing equipment," said ACE Senior Vice President Ron Lamberty. "Unfortunately, gas station owners have been misled by ethanol detractors into believing that adding E15 would cost hundreds of thousands of dollars in new equipment. We're looking forward to hearing from Kristi Moriarty, the lead author of the NREL report which destroys the E15 compatibility and cost myths," said Lamberty.
The theme of the August 19-21 ACE Conference is "Quiet Ingenuity, Bold Advance." The event will also feature a talk on technology and advanced biofuel innovations involving Ray Defenbaugh, President and CEO of Big River Resources LLC, Delayne Johnson, CEO of Quad County Corn Processors, and Jeff Oestmann, President and CEO of East Kansas Agri-Energy, LLC, a retailer panel discussion on E15 and flex fuel sales, a progress report on ethanol and DDGs exports, ethanol plant board member training, and much more.
This link has more information on the ACE Conference.