The European Wind Energy Association (EWEA) is calling on the EU to make modernization changes to the EU Trading System in order to better integrate renewable energy and reduce the use of fossil fuel-based energy sources.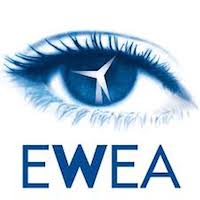 "The ETS needs root and branch reform. The instrument must be realigned with Europe's political ambition on climate change. The removal of surplus permits and the elimination of free allocation would be the first steps to achieving this," said EWEA Chief Policy Officer Kristian Ruby.
Ruby noted that in addition to stimulating a higher price on carbon, ETS reforms post-2020 must include tools that will drive fossil fuel-dependent Member States toward decarbonised and renewable energy portfolios. For example, Ruby explained, the modernisation fund, which will set aside a share of ETS allowances for investment projects between 2021 and 2030, must be key to addressing renewable energy integration in lower income Member States.
"Putting measures in place to phase out the most polluting assets in Europe should be a top priority in this reform, particularly for those Member States in Central and Eastern Europe that rely heavily on coal-fired generation," continued Ruby. "Already we see that wind energy, particularly onshore, represents the strongest business case for European countries trying to balance decarbonisation pledges with economic competitiveness and growth. With a functioning ETS and a robust carbon price, we can speed up Europe's energy transition and reach our goals in a more cost-effective manner."
Ruby also called for the European Investment Bank to play a role in improving the ETS.