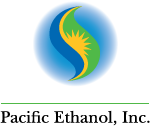 Pacific Ethanol and Aventine have completed their merger. This Pacific Ethanol news release says the merger will make a large impact for both companies and their customers.
Neil Koehler, the company's president and CEO, stated: "We are pleased to complete this transformative acquisition, establishing Pacific Ethanol as the sixth largest producer of ethanol in the United States. In addition to more than doubling our ethanol production capacity, this synergistic transaction expands our geographic footprint, leverages our existing infrastructure to reach new markets and customers and enhances our overall scale and co-product diversification. We look forward to working with the Aventine employees to achieve a smooth integration and accelerate the growth of our combined company."
Per the terms of the definitive merger agreement, Aventine stockholders received 1.25 shares of Pacific Ethanol common stock for each share of Aventine common stock owned at closing. As a result, Pacific Ethanol issued approximately 17.76 million shares in the merger, resulting in 42.5 million total shares outstanding as of July 1, 2015. Aventine had term debt of approximately $145 million as of July 1, 2015. Pacific Ethanol will provide information regarding capital plans and synergies when it releases its second quarter 2015 financial results anticipated in late July 2015.
Aventine brings a 100 million gallon per year wet mill and 60 million gallon per year ethanol dry mill located in Pekin, Illinois, and its 110 million gallon per year and 45 million gallon per year dry mills in Aurora, Nebraska, to the deal. Combined with Pacific Ethanol's current ethanol production capacity of 200 million gallons per year, the combined company will have a total ethanol production capacity of 515 million gallons per year and, together with Pacific Ethanol's marketing business, is expected to sell over 800 million gallons of ethanol annually.