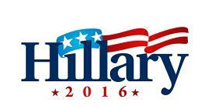 Hillary Clinton seems to understand the importance in courting the biofuels vote, especially in Iowa, as she officially kicked off her presidential campaign. America's Renewable Future (ARF) noted her support for advanced biofuels as part of making America a clean energy superpower.
"…We will make America the clean energy superpower of the 21st century [by] developing renewable power—wind, solar, advanced biofuels; building cleaner power plants, smarter electric grids, greener buildings; using additional fees and royalties from fossil fuel extraction to protect the environment," said Clinton at the New York rally.
"Sec. Clinton has shown great insight and leadership on the issue of advanced biofuels and she clearly understands that renewable fuel is a key component of a 21st century energy policy," said former Lt. Gov. and ARF Co-Chair, [Democrat] Patty Judge, "Renewable fuel supports over 852,000 American jobs, reduces our dependence on foreign oil, and gives consumers cleaner, less expensive choices at the pump."
"We are grateful for her recognition of the role biofuels can play in our energy development, but the key to success for advanced biofuels is a partnership with first generation biofuels," added Judge, "We invite Sec. Clinton to tour a plant and learn how we only fulfill the promise of advanced biofuels by having a strong corn ethanol industry."
Clinton had recently penned an op-ed for the Cedar Rapids Gazette calling to get the Renewable Fuel Standard (RFS) back on track.