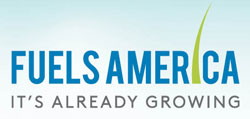 The ethanol industry is drawing attention to an Environmental Protection Agency (EPA) memo "buried deep" in the recent proposal for volume requirements under the Renewable Fuel Standard (RFS) about the impact of Renewable Identification Numbers (RINS) and gas prices.
"The memo that came out in the rule package that was made public in the docket by EPA confirm(s) something we'd all confirmed before – that RIN prices didn't and don't have an impact on retail gas prices," said Growth Energy CEO Tom Buis during a Fuels America press call on Thursday with the Renewable Fuels Association (RFA).
RFA Senior Vice President Geoff Cooper explained that EPA openly acknowledges that fact and others in the memo that the ethanol industry has been claiming for some time. "They spend a lot of time in this memo talking about how RIN prices can transform the gasoline market place," said Cooper, since a higher RIN price results in a "significant decrease in the price for E85."
Growth Energy Chief Economist Jim Miller adds that the memo shows the RFS is working as intended and the volume obligations under the law should reflect that. "We hope EPA will consider the memo they drafted and revise their proposed rule to reflect the positive elements that the RFS provides to everyone in America," said Miller.
"By failing to implement the statute, EPA is systematically destructing the RIN credit market and discouraging investment in new technology and infrastructure that would break the blend wall," concluded RFA president and CEO Bob Dinneen. "We strongly believe that EPA needs to scrap this proposal and get the RFS back on track."
Fuels America press conference