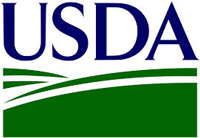 The fuel for wildfires is being converted to biofuels. This posting on the U.S. Department of Agriculture's (USDA) blog says the agency is tackling the issue of what to do with the trees killed by bark beetles, a source of fuel for forest fires. While the huge bioenergy resource (projected to be 46 million acres) has potential, it faces some real challenges, including access to industrial centers able to process it into biofuel. Several USDA programs look to overcome that issue.
One such program, the Sustainable Bioenergy Alliance Network of the Rockies (BANR), is led by Colorado State University. BANR brings together scientists, educators, and extension specialists from universities and government agencies to work with industry partners to address the major challenges that impact economical and sustainable utilization of insect-killed trees for the production of biofuels and biochar.
Because collecting beetle-killed trees is more of a salvage operation than a harvest, BANR has created teams to address the various challenges. The first order of business is locating the feedstock, which BANR does through various sensing approaches. They will also develop models to predict future beetle infestations. Another team is tackling the logistical problems of harvesting, collecting, transporting, and storing the raw biomass without negatively impacting natural forest regeneration and water resources. Specifically, goals for this aspect of the operation include benchmarking the performance of equipment used to harvest, process, and deliver beetle-killed trees, and then optimize the logistics for site conditions, specific end uses, and facility locations.
USDA also wants to educate youth by developing middle and high school science units that focus on bioenergy; professional development for K-12 teachers; research opportunities for K-12 teachers and undergraduate students; and online coursework for undergrads, graduate students, and K-12 teachers.