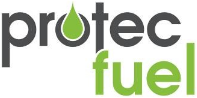 The Orlando, Florida area is getting its first offering of the higher blend of ethanol, E15. Biofuels distributor Protec Fuel and Kissimmee Citgo have teamed up to launch the 88-octane fuel at the station at 3297 S. John Young Pkwy in Kissimmee, which already sells E85 and B20 biodiesel fuel.
"We are extremely excited to be the first in Central Florida to offer this additional grade of alternative fuel," said Ken Allen, president of Mid-State Energy, Inc., "and offer our customers more choices as it comes to fueling. This vacation destination is especially prime with all the rental cars that can run on E15, and even E85." Mid-State Energy, Inc. owns and provides fuel for this station.
These are part of Protec Fuel's station rollout of dozens of E15 sites to metropolitan areas that include various cities in the South and Southeast. This is the fourth location under Protec to open in Florida.
The news was also welcomed by ethanol advocacy group Growth Energy.
Tom Buis, CEO of Growth Energy, issued the following statement:
"I would like to congratulate Protec for bringing higher performing, lower cost fuel options to more consumers in Florida. Protec recognizes that E15 is a win for both retailers and consumers, and its ongoing efforts to find new locations to offer the homegrown renewable fuel shows that it is a leader in the marketplace.
"The demand for E15 is strong, and it is great to see E15 expand its footprint in Florida. It is clear, with the growing presence of E15 that when consumers are given the choice, they will choose the less expensive fuel that is better for their engines and our environment – one that creates jobs in America and reduces our dangerous dependence on foreign oil."
Buis pointed out that E15 is compatible with more than 80 percent of the cars on the road today, as millions of miles have been driven on E15 without a single issue.