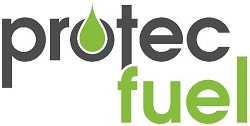 Georgia gets its first three E15 stations this week. To help celebrate the event at the Atlanta area stations, Protec Fuel will be running special "Happy Hour" pricing from 4-5 pm on Friday, May 8, at the Gulf Quick Stop Food Store, 855 S Cobb Dr SE, in Marietta.
88-octane E15 fuel costs less and can run in any 2001 and newer gas vehicle! Plus, it's American-made, higher octane fuel that's better for the environment. And, for the first time, it's available in Georgia!
In addition, state officials will be on hand for the event, plus festivities will include 94.9 The Bull & Zac Brown Band tics giveaway, face painting, balloons, karaoke/bands, a moon walk for kiddos, and more!
E15 will also be available at the Gulf Sunflower Food Mart 1241 Eaton Road, Madison, Georgia and Gulf Food Mart 405 S. Walnut St., Greensboro Georgia.