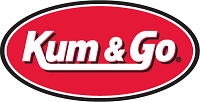 Iowa-based convenience stores Kum & Go will begin offering E15 as a fuel option. The first station will be in Windsor Heights, Iowa on April 30 with 65 stores in Iowa, Nebraska, Arkansas, Colorado, Missouri, Oklahoma, and South Dakota planning to offer the higher blend within the next two years.
"We have a strong tradition in our company to implement sustainability within our business and at our locations. From our 100 LEED-certified stores, to our selection of alternative fuels, E15 was a natural addition to our fuel offering," said Jim Pirolli, Vice President of Fuels, Kum & Go. "Having E15 in our portfolio allows Kum & Go to offer our customers a quality product at a great value."
The news was welcomed by the ethanol industry.
Tom Buis, CEO of Growth Energy, issued the following statement: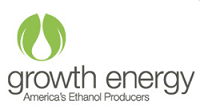 "We are thrilled to hear that Kum & Go will be offering E15, providing motorists with a choice and savings at the pump. Kum & Go prides themselves on their exemplary service and a drive to give the customer more than what they expect, and this latest announcement underscores their role as an innovator and leader in the convenience store marketplace. Furthermore, this announcement shows that customer demand for higher blends of homegrown, renewable fuels, such as E15, is growing and Kum & Go is taking the necessary steps to deliver what the marketplace demands and what the consumer wants."
The Renewable Fuels Association (RFA) pointed out that that this action will bring the total number of states offering E15 to 20.

"RFA would like to thank Kum & Go for their continued leadership in ethanol," said Robert White, vice president of industry relations at the Renewable Fuels Association. "They have been offering E85 to consumers for years, and this addition of E15 in these seven states just makes sense. These continued E15 announcements demonstrate that the business case is solid for higher blends, and should lead other retailers to explore their options."
American Coalition for Ethanol (ACE) Senior Vice President Ron Lamberty offered congratulations and thanks to Kum & Go for making E15 more widely available.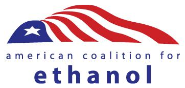 "Kum & Go has been a leader in offering E85 as a fuel choice at most of the locations they've built in the last several years – it seems fitting that they would now be the first large Midwest retailer to announce the addition of E15 as a fuel option. In the c-store business, everyone "wants to be first to be second," so other retailers will take notice when a chain like Kum & Go is added to the list of E15 retailers that includes Mapco, Murphy Oil, Protec, Sheetz, and other smaller chains and single stores that have been offering E15 for two years or more. E15 is real, and with the number of vehicles built and warrantied for E15 growing by 10 million or more a year, it's a smart option for stations to offer in the future," said Lamberty.