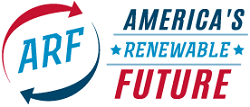 Democratic presidential candidate Hillary Clinton has been meeting with supporters around Iowa this week since declaring her candidacy on Sunday and Wednesday had private meeting with ethanol supporters to discuss the Renewable Fuel Standard.
Mrs. Clinton met with farmer leaders and America's Renewable Future co-chair Patty Judge, former lieutenant governor and agriculture secretary for Iowa. "We had about an hour with her and had a very good discussion with her," said Judge in an interview after the meeting. "I felt very good after our conversation."
Judge says Clinton was very receptive. "I believe that she was supportive of the Renewable Fuel Standard and supportive of continuing the research and development in renewable fuel and renewable energy that we started here in Iowa."
Clinton supported the RFS when she ran for president in 2007 and Judge expects that to be the case this time as well. "I would like to get her out to see an ethanol plant and see how it works and I think we'll have that opportunity this summer," said Judge.
Listen to my interview with Judge here: Interview with Patty Judge, America's Renewable Future co-chair