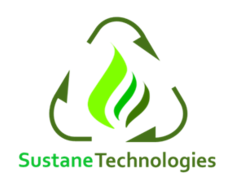 A clean-tech company in Canada is looking to build a $13-million commercial plant to turn biomass into pellets. This article from Halifax's Chronicle Herald says Sustane Technologies Inc. will make the biomass pellets from landfill waste.
The demonstration plant, which would be at Chester's Kaizer Meadow landfill, is slated to be operational in mid-2016.
Warden Allen Webber said Tuesday that Sustane CEO Peter Vinall approached the municipality about six months ago about helping to commercialize the technology.
"At that point in time, he was really looking to attract our waste to a facility he intended to build in another municipal unit," Webber said in an interview.
"We met with him on several occasions and convinced him that the most appropriate location would be Chester because we owned a landfill and did control 30,000 tonnes of waste, both of which he needed."
The plant would take about 40 percent of the waste in the landfill and convert it into the fuel pellets, and the technology is hoped to save municipalities 20 percent in the landfill and disposal costs.