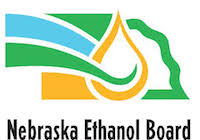 A northeast Nebraska ethanol producer has been working with retailers in that area to provide additional fuel choice for consumers.

According to the Nebraska Ethanol Board, Husker Ag LLC in Plainview has provided grant money and ethanol for several retail locations in northeast Nebraska including Creighton, Crofton, Hartington, Osmond, Pierce at two locations, and Valentine.
"Many Nebraska ethanol producers work directly with retailers to expand availability of American Ethanol blends like E15 and E85," said Todd Sneller, Nebraska Ethanol Board administrator. "This strategic partnership provides consumers with additional choices at the pump, and makes clear to consumers the value of choosing fuels produced locally from renewable sources."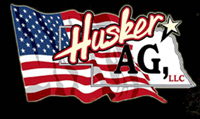 "We are very excited to see the works of many coming together to expand ethanol usage in Nebraska – the second largest producer of ethanol," said Seth Harder, Husker Ag general manager. "Partnerships are key to moving the needle on ethanol fuel usage."
The flex fuel pumps were also paid for in part by the Nebraska Corn Board's flex fuel infrastructure grant program on behalf of Nebraska's 23,000 corn producers through their checkoff program.