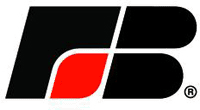 The American Farm Bureau Foundation for Agriculture is offering free, online educational materials on ag-based energy to middle- and high-school educators and volunteers. This news release from the group says the curriculum shows the unique connections between agricultural literacy and alternative energy and align with the Next Generation Science Standards.
The middle-school unit introduces students to energy generation, energy input in food production and distribution, and careers in energy while providing students an opportunity to evaluate a fictional agricultural operation's energy use. Students use the process of making applesauce throughout the unit to contextualize learning.
The high-school unit introduces energy flow and challenges students to identify energy inputs for agricultural products. Students evaluate renewable energy sources, conduct a biodiesel lab and research farms using renewable energy.
The middle-school unit and eLearning experience are special projects of the American Farm Bureau Foundation for Agriculture, made possible by the generous support of Tri-State Generation and Transmission Association. The high-school unit was funded by the Agriculture Department's National Institute of Food and Agriculture to foster an appreciation for agriculture, reinforce STEM skills and abilities and create an awareness of agriculture-related careers.
More information is available here.