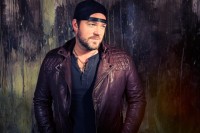 Country music star Lee Brice is launching an environmentally friendly tour of college campuses, fueled by biodiesel. This article from The Boot says the tour is in partnership with REVERB, a non-profit organization that unites artists and colleges to bring about environmental and social change.
As an avid outdoorsman, the singer-songwriter hopes to focus his attention on outdoor preservation and water conservation.
"We're hoping to offset the environmental impact of the tour by supporting clean energy projects and using buses and trucks fueled with locally produced biodiesel," Brice says. "I have two sons, and I look at this as investing in their future and that of kids around the world."
The tour begins April 8 at Campbell University in North Carolina. The singer's tour announcement comes as his latest single, "Drinking Class," was just certified gold.