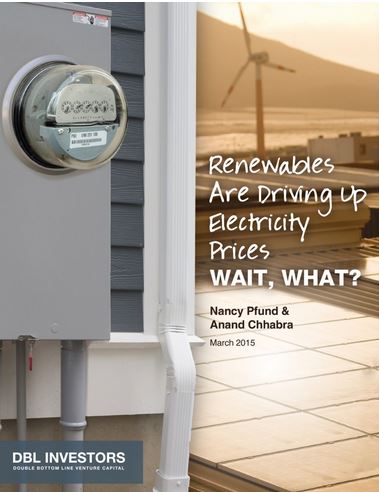 There has been a pervading argument that an increase in renewable energy in the U.S. will increase the price of energy. According to a new report, "Renewables Are Driving Up Electricity Prices. What Wait?" This is not true.
The paper was authored by Nancy E. Pfund & Anand Chhabra with DBL Investors examines the 100 year old utility business model by looking at the top and bottom states that derive electricity from renewable sources.
The report finds that over the past 10 years, greater generation from renewable energy sources, or bioenergy, did not equate to skyrocketing electricity prices. In fact, states that generate a larger proportion of their electricity from renewable sources often experienced average retail electricity prices significantly below states that are producing less renewable electricity.