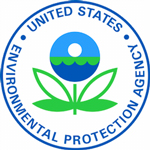 The Environmental Protection Agency (EPA) issued final rulemaking this week to clarify the data sources and methodology used to calculate the Cellulosic Waiver Credit (CWC) price.
Under the rule, EPA has calculated the CWC prices for 2014 at $0.49 and for 2015 at $0.64. According to the EPA document, "The price of CWCs are determined using a formula specified in the Clean Air Act (CAA). The cellulosic waiver credit price is the greater of $0.25 or $3.00 minus the wholesale price of gasoline, where both the $0.25 and $3.00 are adjusted for inflation."
The direct final rule also amends the regulations to remove the CWC prices from the code of federal regulations allowing them to be announced in a more timely fashion on EPA's website.