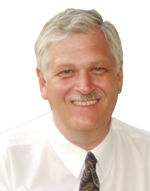 A measure before the New York state legislature would require biodiesel to be mixed into every gallon of heating oil sold in the state. This article from The Legislative Gazette says the bill would set a 2 percent mandate and start no later than July 1, 2016 if it is passed.
Bill A.6070 is sponsored by Assemblyman Steven Englebright, D- Setauket, in the Assembly and has the support of environmental groups, consumer groups, labor unions and farmers.
"Clean air is really a birthright for New Yorkers and this will help underwrite that premise," Englebright said. "We think it is part of a whole series of measures that we're going to have to take to clean up our environment in the state."
Kevin Rooney, CEO of the Oil Heating Institute of Long Island, supports the use of biodiesel because it provides many benefits.
"The use of biofuels blended with ultra-low sulfur heating oil provides unquestioned energy efficiency, it provides environmental benefits, it increases or enhances public health benefits at no cost whatsoever to the end-use consumer, the home owner," Rooney said.
The Ways and Means Committee is currently considering the bill.