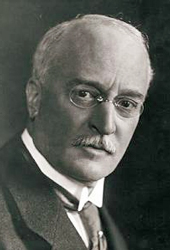 Today we celebrate National Biodiesel Day, the anniversary of Rudolf Diesel's birthday in 1858. The pioneer of his namesake diesel engine, Diesel designed it to run on a biofuel, peanut oil. The National Biodiesel Board (NBB) reminds us that on this special day, we can do more than just fill up our tanks with clean-burning biodiesel (although that is a good start).
Those who want to do more to support the advanced biofuel can. It is as easy as joining the Biodiesel Alliance. Alliance members range from farmers to fleet managers, and from trade organizations to municipal agencies and local businesses. Biodiesel Alliance members have easy access to news and information about biodiesel and related topics. Sign up is free and a click away.
"Biodiesel works behinds the scenes to deliver a better alternative. It is here now, working today across the country to improve our environment, support our economy and protect energy security," said Steven J. Levy, Chairman for the National Biodiesel Board. "It is impressive what we have achieved in ten years and clear that responsible policy and industry innovation is working to expand access to America's Advanced Biofuel while benefitting consumers."
NBB also reminds us just how much of an economic powerhouse biodiesel is, with diesel engines moving approximately 90 percent of the America's goods. And biodiesel provided nearly 1.8 billion gallons of a cleaner burning alternative to petroleum diesel.