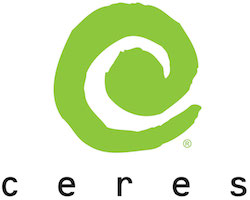 Ceres, Inc., an agricultural biotechnology company, and Brazilian energy company Raízen S.A., today announced the signing of a multi-year collaboration agreement to develop and produce sweet sorghum on an industrial scale.
Under the collaboration, the companies will each contribute in-kind services and resources and share in the revenue from the ethanol produced from Ceres' sweet sorghum above certain levels. This season, Raízen has planted Ceres' sweet sorghum evaluation in a single location and plans to expand to multiple mills in the seasons to come.
Sweet sorghum can be grown to complement existing feedstock supplies and extend the operating season of Brazilian sugarcane-to-ethanol mills. In addition to sweet sorghum, Ceres markets high biomass sorghum to mills and other agri-industrial facilities for use in generating electricity, heat and steam in Brazil. In the U.S., Ceres is marketing improved forage sorghum hybrids to dairies and livestock producers.