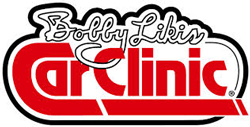 Syndicated car-talk program "Bobby Likis Car Clinic" will feature a discussion on global demand for U.S. ethanol and its co-products on this week's globalcast which airs live on Saturday morning March 14.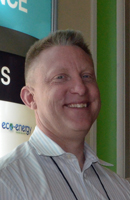 Judd Hulting of Patriot Renewable Fuels will talk with Bobby about the operations, products and statistics of Patriot's ten-year old, ethanol plant located near the Quad Cities and not far from Chicago. "Demand for American-made ethanol and distillers grain is growing worldwide as countries are coming to understand and value the cost-saving and environmental benefits of high-octane ethanol and farmers continue to demand the high-protein distillers grain," says Hulting, who is the commodities manager at Patriot. Hulting will also talk about Export Green, his recent trade mission to Brazil in collaboration with the U. S. Department of Commerce.
"The advantages to the production and use of ethanol nationally – and export internationally – are striking," says Likis. "Join us to hear Judd discuss the export of U.S. produced ethanol and his trade mission to Brazil. You may be surprised to learn that E27 (27% ethanol) – up from E25 – is now the baseline for retail gasoline in Brazil."
To view Hulting's interview in its entirety, tune it to WatchBobbyLive.com on Saturday, March 14, at 10:25a ET.