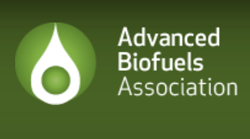 Advanced Biofuels Association President Michael McAdams today called on Congress to amend the Renewable Fuel Standard (RFS) to strengthen it for the "continued development of the advanced and cellulosic industry."
In an address this morning to the 2015 Advanced Bioeconomy Leadership Conference, McAdams said the "RFS simply doesn't work as well for companies trying to move cutting-edge technology from a demonstration plant to commercial scale." He called for changes in several areas, including minimum RIN value for cellulosic fuels, extending the program beyond 2022, and removing "the loop hole that allows the oil industry to opt out from buying a cellulosic gallon."
The idea of reopening the RFS even to make positive changes is opposed by other biofuels organizations. "By opening up the RFS for legislative changes, you are opening a can of worms that will only create further uncertainty for the industry, which is the last thing biofuel producers of any kind need," said Growth Energy CEO Tom Buis in a statement.
"We seriously question who ABFA is representing these days," said Renewable Fuels Association president Bob Dinneen in response to a reporter's question on a conference call this morning. "There's nothing ABFA has identified as needed improvements to the program that the agency already does not have the authority to address."
Novozymes president Adam Monroe added that ABFA "does not represent even the majority of advanced biofuels producers" and doesn't believe their position is representative of the industry. "It's the politics that are broken not the legislation," said Monroe.
RFA and Novozymes comment on ABFA call to open RFS