This month marks the 102 anniversary of tax breaks signed into law by President Woodrow Wilson, for the oil industry. They were part of the first income tax code that took effect on March 1, 1913. As America marks this anniversary, Fuels America has launched a new campaign, "Clean, Secure, American Energy," to highlight the success of the Renewable Fuel Standard (RFS). This August will mark the 10th anniversary of the renewable energy legislation, a policy that the Environmental Protection Agency (EPA) has been dragging their feet on finalizing for 2014 and announcing renewable fuel volumes for 2015.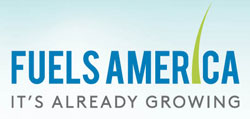 While oil companies have been benefiting from hand outs for more than a century, tax credits for corn-based ethanol expired several years ago. Fuels America cites that during the past 10 years, the commonsense, bipartisan RFS has tripled America's biofuel production and helped lower our the country's dependence on oil to the lowest level in decades – all while delivering environmental and economic benefits.
According to Fuels America, the "Clean, Secure, American Energy Campaign" is launching this week with a significant digital advertising campaign that will run on RollCall.com. The ads congratulate the oil industry by "Celebrating 102 Years of Oil Spills and Pollution".
Last week, renewable fuel supporters highlighted the environmental benefits of the RFS by sending a letter to President Obama, urging him to ensure the EPA's new multiyear rule for the RFS supports growth for existing and new biofuels technologies and lives up to the original intent of the bipartisan law.
"The RFS is working and has resulted in significant environmental gains," the letter said. The RFS is America's only fully implemented policy that reduces greenhouse gas emissions and other pollutants."