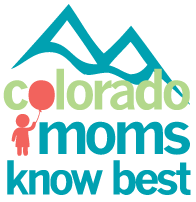 A group of moms in Colorado are fighting proposed changes in that state's legislature to Colorado's renewable energy standards. The group, Colorado Moms Know Best, say they oppose the changes that would rollback from 30 percent down to 15 percent of the energy produced and consumed in the state.
"Moms believe we have a moral obligation to protect children's health and future, ensuring they have clean air is one of the very basics," said Data Gutwein with Colorado Moms Know Best. "The reality is that chopping the state's renewable energy standard in half would mean relying more on coal-fired plants and more kids dealing with asthma and other respiratory problems."
Colorado has been a leader in renewable energy. In 2004, Coloradans passed the first state ballot initiative to establish a renewable energy standards; 29 states and the District of Columbia have since adopted similar standards. In the years since, Colorado has added tens of thousands of clean tech jobs with an average salary of $78,000, according to the Metro Denver Chamber of Commerce's 2014 Energy Cluster report.
"Renewable energy is not only good for kids' health, it's also great for their future career options," said Colorado Moms Know Best's Dana Gutwein. "If Colorado can remain on the cutting edge of the renewable energy industry, our children will be able to prepare for plentiful high-paying, clean tech job opportunities."
The group has previously helped influence Colorado's Air Quality Control Commission to adopt stricter air quality standards for oil and gas operations in the state of Colorado.