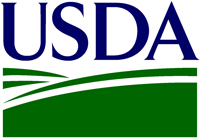 Up to $8.7 million in federal funding is being made available for next-generation bioenergy development in biomass. The U.S. Department of Agriculture (USDA) is funding the bioenergy research and education efforts and will be publishing the final rule for a program that provides incentives for farmers and forest landowners interested in growing and harvesting biomass for renewable energy.
"USDA's support for innovative bioenergy research and education supports rural economic development, reduces carbon pollution and helps decrease our dependence on foreign energy," said [Agriculture Secretary Tom] Vilsack. "These investments will keep America moving toward a clean energy economy and offer new jobs and opportunities in rural communities."
USDA will publish the final rule on the Biomass Crop Assistance Program (BCAP) in tomorrow's Federal Register. BCAP provides up to $25 million each year in financial assistance to owners and operators of agricultural and non-industrial private forest land who wish to establish, produce, and deliver biomass feedstocks to a qualifying energy facility. The rule includes modifications to cost sharing, eligible types of biomass and other definitions. Stakeholders are encouraged to visit www.regulations.gov to review program details and provide comments during a 60-day public comment period. Comments are due by April 28, 2015. The full program will resume in 90 days on May 28, 2015. Additional information on application dates will be announced this spring. For more information on the program, visit the web at www.fsa.usda.gov/bcap.
USDA is also looking for applications for research and education grants through the USDA's National Institute of Food and Agriculture's Biomass Research and Development Initiative (BRDI), a joint program through NIFA and the U.S. Energy Department (DOE) to develop economically and environmentally sustainable sources of renewable biomass, increase the availability of renewable fuels and biobased products to help replace the need for gasoline and diesel in vehicles, and diversify our energy portfolio.