Solar supporters from across the country are calling on West Virginia Governor Earl Ray Tomblin to veto House Bill 2201 – a bill that could jeopardize the future of rooftop solar in the state by rewriting net metering policies.
Solar advocates from Tell Utilities Solar Won't Be Killed (TUSK) claim that utilities, such as American Elec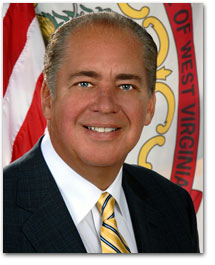 tric Power (AEP) and FirstEnergy, are deceiving legislators about the language in HB 2201. Should the Gov sign the bill, TUSK said he would "saddle" hundreds of West Virginia families, churches and businesses, that have invested private funds in rooftop solar with new fees. This is happening, said TUSK, at the same time as two utilities – Mon Power and Potomac Edison – are raising rates.
"The utilities are fighting tooth and nail to eliminate competition while also raising rates for their customers," said Barry Goldwater Jr., spokesperson for TUSK. "When will it be enough? These monopolies are hurting consumers and West Virginia's economy by increasing rates and pushing new fees through HB 2201."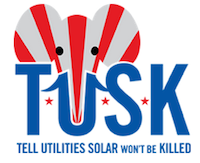 The net metering fight has been underway for some time and TUSK said that to date, hundreds of consumers have written to their legislators in support of rooftop solar.  TUSK said this particular "attack" uses deceptive language in HB 2201 to impose punitive fees – retroactively and going forward – on West Virginians. The organizations said thousands of West Virginia voters continue to stand strong for choice and competition in the energy market and continue to flood the Governor's office with letters asking him to preserve net metering and energy choice..
"SEIA doesn't object to investigating the costs and benefits of net energy metering, but we do object to the assumption that any potential cost shift from a net metering customer to other customers is unjustified," adds Rhone Resch, Solar Energy Industries Association (SEIA) president and CEO, who notes that the legislation needs to be revised before becoming law.
"Retail utility rates often include cost shifts that functionally serve as inter-class and intra-class cross-subsidies. These cost shifts are justified on a variety of rationales, both practical and policy-driven. Unfortunately, this legislation would have the practical effect of stymying – if not killing – the growth of rooftop solar in West Virginia," Rhone continued. "Most onerously, the legislation fails to protect hundreds of families, businesses and churches that have already installed solar from being hit with unfair charges. We strongly urge Gov. Tomblin to veto this bill and send it back to the drawing board."
According to SEIA, solar is the fastest growing source of renewable energy in America. Last year, the solar industry increased by 85 percent.