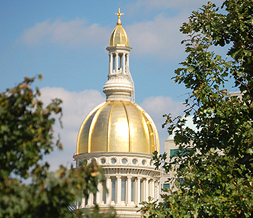 An increase in demand for biodiesel has, in turn, pushed up the theft of one of the green fuel's feedstock, used cooking oil. This article from NorthJersey.com says lawmakers in New Jersey are proposing more regulations intended to crack down on the thefts. But not everyone is convinced it will help.
A bill, already passed by the state Senate, would regulate an industry that has until now been a dirty, smelly, under-the-radar business in which the participants have faced virtually no state oversight. The bill would require collectors and recyclers of used cooking oil — also known as yellow grease — to be certified by the state.
Anthony Contorno started a grease collection business in Carlstadt and fears a bill in Trenton to regulate the industry would squeeze out operations like his. At right, Contorno gathering used oil at an East Rutherford eatery.
Supporters say that requiring companies to be certified and to document all sales and purchases of yellow grease would reduce theft, but opponents say it would squeeze little players from the industry and add bureaucracy without curbing theft.
"That's a question of policing, it's not a question of licensing," said state Sen. Gerald Cardinale, R-Demarest, who voted against the bill. "The remedy did not seem to address the problem. You can't just say we are going to have more regulation and we are going to stop thieves. Thieves are still going to steal, and they will find some way to dispose of product."
Opponents of the bill worry it will force out small companies from being able to operate. Proponents argue that grease thefts take income away from legitimate operators and hurts the waste-to-biodiesel industry overall.