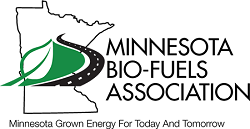 A new study is showing how a 15 percent blend of ethanol, E15, would cut hundreds of thousands of tons of carbon dioxide (CO2) emissions in Minnesota. This news release from Minnesota Bio-Fuels Association touts an analysis by the University of Illinois at Chicago.
In response to a query by the Minnesota Bio-Fuels Association, Dr Steffen Mueller, principal research economist at the University of Illinois at Chicago, said a gallon of E15 saves 1.26 g of CO2 equivalent (CO2e) per megajoule over regular E10 (gasoline that contains 10 percent ethanol). CO2e includes carbon dioxide, nitrous oxide and methane.
Annual gasoline consumption in Minnesota averages 2.4 billion gallons. Should all 2.4 billion gallons be converted to E15 from E10, CO2e savings in the state would total 358,000 metric tons annually, Mueller said.
Using the U.S. Environmental Protection Agency's (EPA) greenhouse gas equivalencies calculator, this would amount to eliminating 75,368 passenger vehicles from Minnesota's roads annually.
"Dr Mueller's technical analysis is a clear illustration of the benefits E15 has in reducing greenhouse gas emissions in Minnesota.
The 358,000 tons of emissions saved by E15 is on top of the savings already eliminated by using E10, bringing the total CO2e savings to 1.07 million metric tons annually in Minnesota, the equivalent of taking 225,895 vehicles off Minnesota's roads annually.