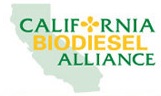 Biodiesel is playing a critical role in helping California meet its goals under the state's clean air legislation, known as AB 32. The California Biodiesel Alliance says that during the recent Fourth Annual California Biodiesel Conference, attendees heard from a variety of speakers who talked about how the green fuel is making a difference.
Don Scott, Director of Sustainability at the National Biodiesel Board, kicked off the first panel with several important statistics about biodiesel benefits relative to petroleum diesel: biodiesel reduces GHGs by 50 – 80%; decreases wastewater by 79% and hazardous waste by 96%; and its use prevents hundreds of premature deaths in California from reduced PM2.5 exposure. Making the same comparison with petroleum diesel, panel moderator Lisa Mortenson, Co-Founder and CEO of Community Fuels, presented U.S. EPA data on biodiesel's health benefits showing significant reductions in emissions associated with smog, cancer causing compounds, and respiratory illness, and made an insightful observation: "Imagine if . . . biodiesel were the standard and petroleum diesel were trying to gain approval."
High-level California regulatory officials presented at the conference. Richard Corey, Executive Officer of the California Air Resources Board (ARB), reported on progress toward the adoption California's groundbreaking carbon reduction strategies by other states and Canada. Adding to ARB's well-known acknowledgement of the value of biodiesel's GHG-lowering emissions profile (biodiesel generated 13% of LCFS credits through Q3 2014), Mr. Corey referenced the state's reliance on biodiesel for "future reductions of toxic diesel particulate matter."
Janea A. Scott, Commissioner at the California Energy Commission (CEC), gave an update on funding under the agency's Alternative and Renewable Fuel and Vehicle Technology Program, citing that biodiesel is making tremendous gains and showcasing four biodiesel production projects with construction or expansion underway using agency grants.
The principal consultant for AB 32 author Senator Fran Pavley, Henry Stern, encouraged industry participants to keep coming back to tell positive biodiesel stories.