The U.S. Department of Agriculture (USDA) is soliciting funds for the Rural Energy for American Program (REAP).  The funding notice releases mandatory funding for both FY2014 and FY2015, as well as discretionary funding recently made available in the "Cromnibus." The program provides grants and loan guarantees to rural small businesses, farmers and others in the ag community. However, some new changes have been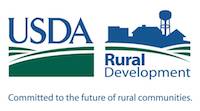 implemented including a new simplified "three tiered" application process, more frequent solicitations, and priority points for specific policy priorities such as the advancement of distributed wind power.
According to USDA, with two years of funding released at the same time, this notice of solicitation of applications (NOSA) sets a record for the largest REAP funding notice in program history, of $101.35 million. Program demand has decreased in recent years due to decreased program funding, so competition may be reduced.
"The REAP program has always been a very good one, strongly supported on a bi-partisan basis to help expand development of rural America's abundant renewable energy resources," said Jennifer Jenkins, executive director for the Distributed Wind Energy Association (DWEA) who has participated in the rule making. "Now it's an even better program helping ensure distributed wind power's continued role in bringing clean, affordable and homegrown electricity to rural America. I am pleased to see the efforts of the USDA for it's great work on the program."
DWEA President, Mike Bergey, added, "This program helps farmers and rural businesses lower their operating costs and become more competitive by installing American-made small wind turbines. Recent improvements to the program have made it more accessible to family farms and small businesses and we are very appreciative of the streamlining of the application process."
Bergey is participating in the USDA webinar, "USDA Rural Energy for America Program Webinar: National Stakeholder Forum," today from 12 pm – 2:00 pm EST.  The webinar will detail the Rural Energy for America Program (REAP) and the program changes.