The Business Renewables Center (BRC) has been launched with more than 25 founding members, including major corporations, renewables project developers and transaction service providers, by Rocky Mountain Institute (RMI). The BRC is a collaborative platform designed to accelerate renewable energy procurement. The Center's goal is to add another 60 GW of wind and solar by 2025, which will nearly double installed U.S. capacity.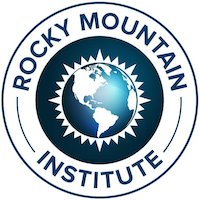 Nearly two-thirds of Fortune 100 and nearly half of Fortune 500 companies have commitments to shift to renewables. However, most have not taken action due to the high transaction cost and complexity of large-scale renewables transactions. The BRC will remove the main obstacles preventing corporations from building renewables into their energy profiles.
"Corporations can be a powerful lever for expanding renewable energy in the United States and beyond. They can lock in long-term affordable prices for clean energy that supports the bottom line, reduce their carbon footprint, and fulfill their corporate sustainability commitments," said RMI Managing Director Hervé Touati.
The BRC founding transaction service providers include Altenex, Climate Friendly, Customer First Renewables, Origin Climate, Renewable Choice Energy, Renewable Power Direct and Wilson Sonsini Goodrich & Rosati. The BRC founding project developers include Apex Clean Energy, E.ON-Climate and Renewables North America, FirstSolar, Invenergy, NextEra Energy Resources, NRG Energy, OneEnergy Renewables, OwnEnergy and SunEdison.
Quayle Hodek, CEO of Renewable Choice Energy a founding member, noted, "The next decade will be a watershed for U.S. renewables. The establishment of the BRC is a testament to explosive industry growth and to the increasing appetite of corporations for easily adoptable, clean power solutions. Through collaborative efforts, the BRC is an exciting resource for everyone in the industry and for our clients."