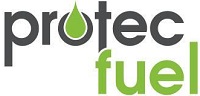 Protec Fuel has joined with Mountain Express to make E15 available to drivers in the greater Atlanta region. Mountain Express-Quick Stop is located in Marietta, GA and the Mountain-Express Food Mart in Greensboro, GA.
With the new E15 addition, the state now has 16 E15 locations.
"We are thrilled to see E15 continue to expand on America's eastern seaboard," said Bob Dinneen, president and CEO of the Renewable Fuels Association. "E15's expansion continues — reaching 16 states today — despite the misinformation being spread by Big Oil and its friends. We expect additional stations in more states to follow Georgia's example and offer drivers low-cost, environmentally-friendly E15."
Protec has been a country leader in bringing E15 to drivers. The ethanol blend is approved for vehicles manufactured after 2001. The ethanol industry stresses that when consumers are given choice, they choose ethanol blends, such as E15 at the pump.
"I would like to extend congratulations on behalf of Growth Energy and its members to Protec Fuel and to Mountain Express for their efforts to offer consumers a choice of homegrown, renewable fuels that help reduce harmful emissions and provide consumers with a choice and savings at the pump," said Tom Buis, CEO of Growth Energy.
Buis added, "Protec and Mountain Express are helping pave the way in Georgia for consumer choice and savings. By offering a higher octane fuel for less, they are not only gaining a competitive edge, but they are serving their consumers who want to support cleaner burning, homegrown fuels."