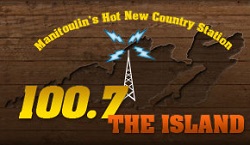 Biodiesel has been convincing folks of the environmental value it holds. Now, a radio station in Canada is using the green fuel to get out local information and music… and serving as one more success story. This story from the Sudbury (ON) Star says Manitoulin's radio station, The Island, 100.7, is running 12 hours a day on biodiesel made from french fry grease.
KT [Timmermanns] tells me, "Back in 2012, after our Manitoulin Country Fest was over, Craig [Timmermanns, her husband] was shocked at how much waste vegetable oil was going into the landfill from all the vendors. He thought he could turn a negative into a positive. You know Craig: he began to research and develop a system to utilize this waste. You know Craig; his goal is always to use technology to help offset our always increasing energy costs "¦ in operating our radio station."
KT tells me, "Several approvals were needed. Ontario Power Authority, (OPA) to put the excess energy on the grid, then from the Electrical Safety Authority,(ESA) and Hydro One. OPA approved all Craig's technical information. Last up was ESA. The inspector was in last week and final approval was granted, with Hydro One coming in this week to install a new bi-directional meter."
"Bi-directional allows for power to go back onto the grid when the biodiesel is running. We'll receive a credit, which we use at night or regular power. Now, The Island 100.7 is now running on French fry oil daily from 7 a.m. until 7 p.m."
The Timmermanns are putting in a license for a new station at 50,000 watts. Let's see if they can pull off that boost with some help from biodiesel.